In 2010, Nigeria deployed its first police officers to Somalia. The first batch of Individual Police Officers (IPO) arrived to serve under the AMISOM umbrella.
The West African country has also deployed Formed Police Unit (FPU) to AMISOM currently based in Mogadishu. An FPU team comprises of 140 police formed Unit, the first to be deployed by the African Union.
The FPU within Somalia play a crucial role in ensuring improved security in the liberated areas through joint patrols with the Somali Police Force (SPF), assisting in Public Order Management and provision of VIP escorts as well as providing protection to AU Individual Police Officers (IPO) to co-locate with the SPF in as many police stations as possible.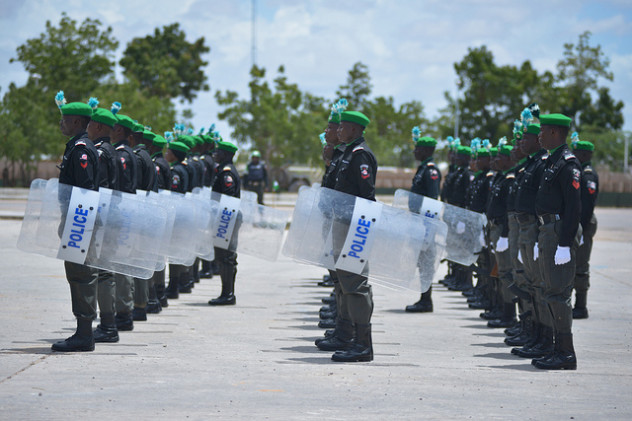 Nigeria is the second of such unit to arrive in Somalia and after the Ugandan Formed Unit, and currently has  200 police officers serving with AU police in Somalia comprising of  140 FPU, 59 IPO's and 1 senior leadership team officer Rex Dundun as the chief of staff of the AMISOM police component.
Six of the Individual Police Officers from Nigeria are stationed in Baidoa and Beletweyne.
click here to Visit Amisom website